The conference room is the beating heart of every modern company. This is where the most important decisions are often made, which affect the fate of the entire company. Conference rooms of larger companies are often rented temporarily for other occasions, such as scientific conferences or symposia. Even in these difficult times, when everyone has a conference room in their own home, equipping it with the right equipment is one of the most important tasks. Why and what aspects are worth taking care of?
The most important thing is to hear well
After all, nobody wants their words to be misrepresented, right? A conference room must undoubtedly have a good sound system. Websites offering audiovisual equipment outdo each other in offers. Microphones, speakers, amplifiers – the options are truly numerous! Anyone who has been in a conference room, whether smaller or larger, knows how important it is to be understood. In the age of the home office, when quite a few of a company's essential employees attend all kinds of conferences from their home office, it is especially important to make sure that the sound is clear and sure to reach everyone without question. It works the same way the other way around! The right speakers will allow everyone in the room to hear what the boss, who is several or hundreds of kilometers away, wants to say.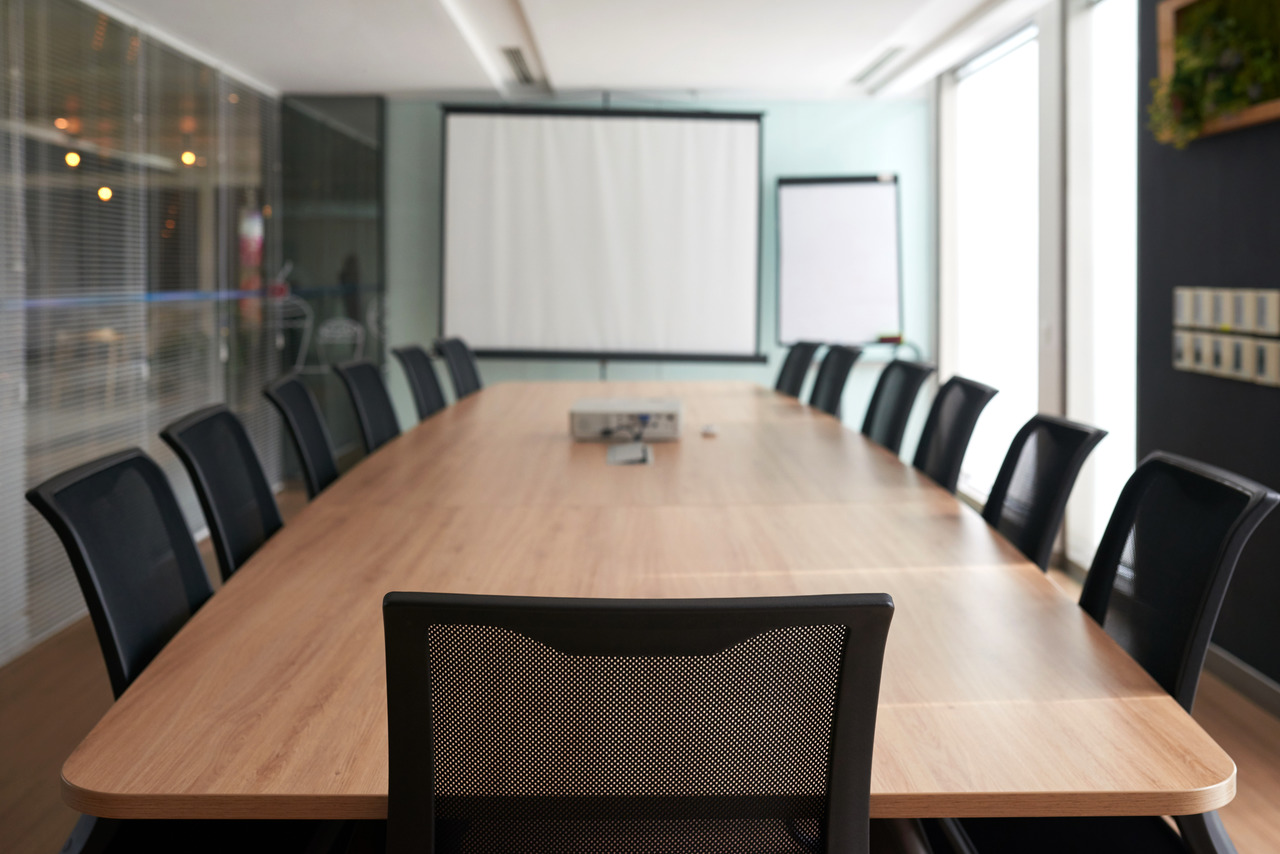 Do not forget to have a good view
Conferences are not only about audio messages, they are also about visual communication. Few people today rely only on what they have to say. No wonder! Relevant statistics, graphs, teaching aids… What we can present in the form of images is really a lot. No one wants to feel limited by the lack of proper equipment, and a situation where they have to pass notes instead of displaying them in a way that is accessible to everyone can only disrupt the conference. A great solution to this problem are projectors, projectors and electric screens. These are excellent, innovative solutions aimed specifically at business customers. Electric screens guarantee that the picture surface will be perfectly flat and without any undulations, thanks to which conducting trainings or lectures becomes practically a pleasure. If multimedia presentations are not enough to fully present the problem discussed during the conference – it is worth mentioning a great, less known gadget, which is a visualiser. What is it? Visualisers are tiny cameras that can display text or images on a piece of paper, so that everyone present in the conference hall can see them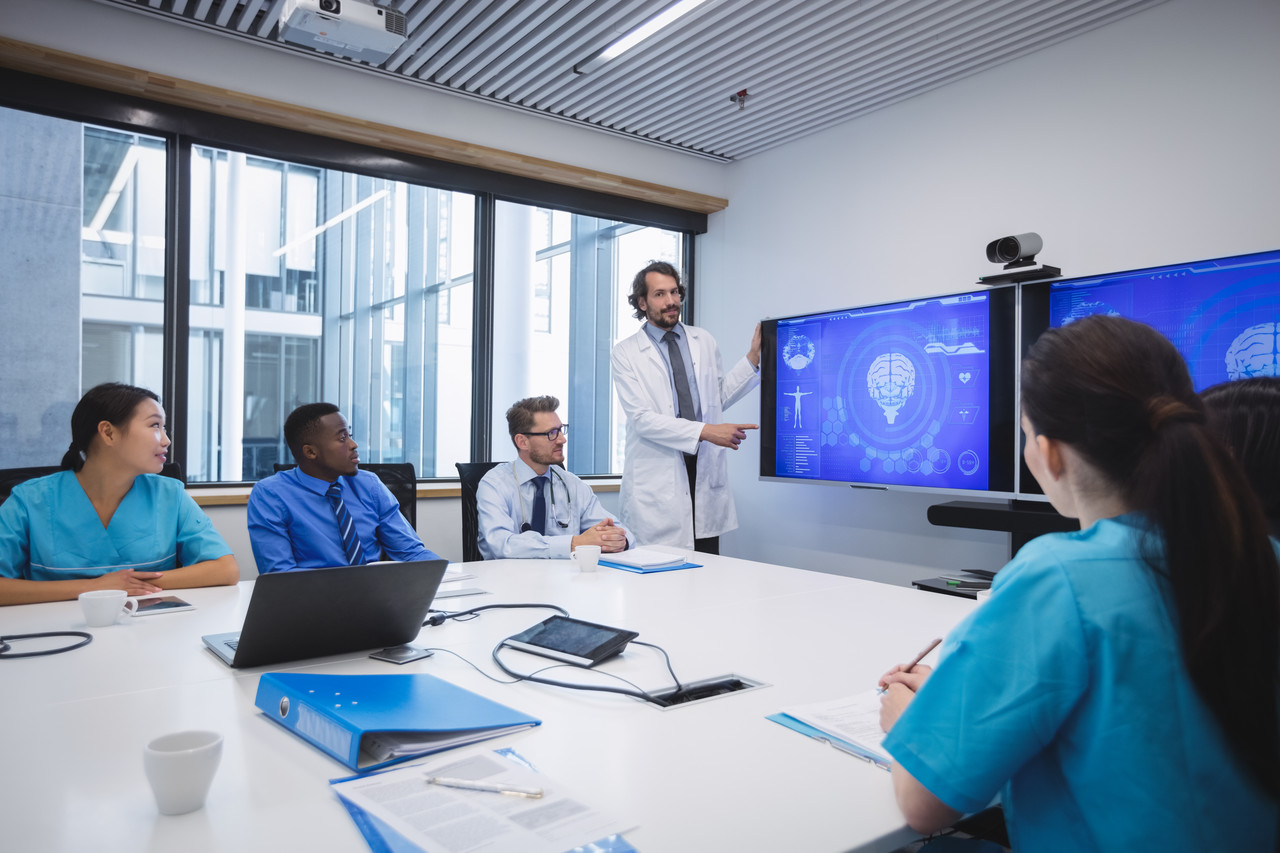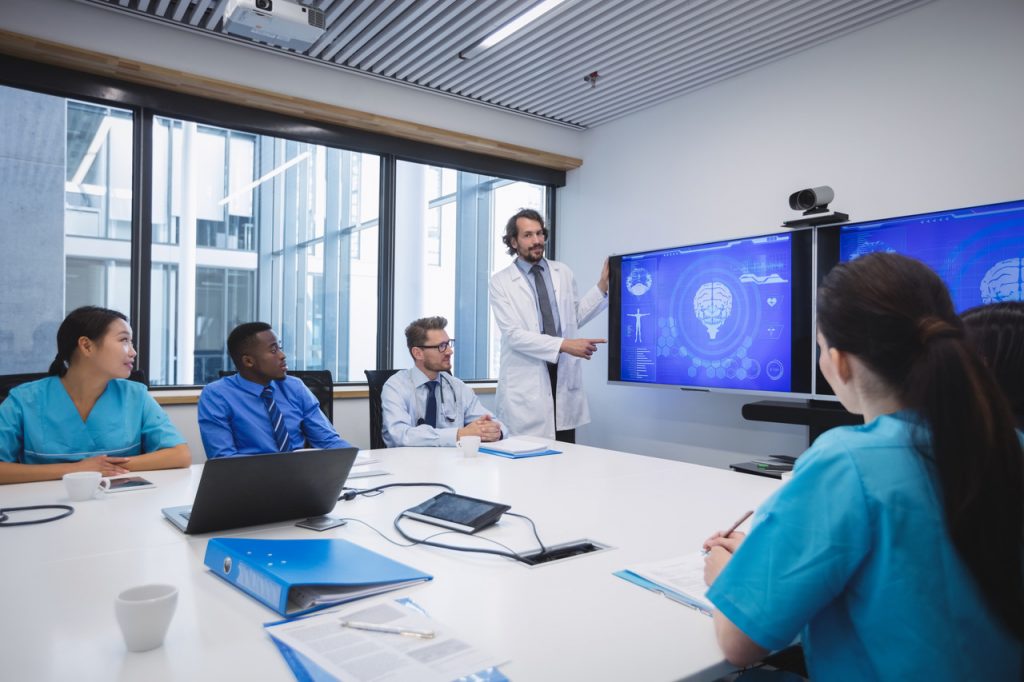 Summary
You hear well, you see well… But are you sitting comfortably? Conferences are often a matter of many hours that participants spend sitting in one place. It's worth ensuring that your company's conference room is not only equipped with the latest, innovative audiovisual equipment, but also good quality furniture. Scientific research confirms that training conducted in uncomfortable conditions simply will not be effective! Make sure that the tables in the conference room are of optimal height, that they are made of good quality and stable materials – nobody wants to take notes on a shaking table top! Chairs and armchairs should not only have good armrests, but also be adjustable in height, so that everyone can reach the table top, regardless of their height. The positioning of furniture in a room should not make it difficult for anyone to see what is being displayed on an electric screen or what is being said. It is also worth taking care of inclusiveness. Choose furniture in such a way that the tables can also be easily used, for example, by people in wheelchairs. Favourable conditions are a guarantee of success for every conference.