Plastic gutter systems far outweigh metal ones in terms of popularity on the market. Lightweight, easy to install, and quite durable – they are often chosen for new homes. With a properly installed system, water is drained away and the facade looks beautiful for a long time. What to consider when buying PVC gutters?
Basic information about plastic gutter systems
The use of such systems does not differ from those made of metal. Draining rainwater from the roof and protecting the facade is their standard role.
Construction of a PVC gutter system:
gutter – collects water from the roof,
downpipe – transports rainwater to the ground or to the sewerage,
connector – allows you to connect separate gutters into one,
drain funnel – drains water from the gutter,
gutter hook – fastens to the building,
sediment trap – drainage of water from the gutter,
clamp – fastens to the building,
elbow – profiles the bends of the gutter system.
Advantages of PVC roof gutters
PVC gutter systems are popularly chosen because of the numerous benefits they provide to users. The most important include
high resistance to mechanical damage (impacts, scratches),
smooth surface – thanks to this water flows faster and the gutters remain dirt-free for longer, which is an advantage over gutters made of metal,
it is easy to match their color to the color and style of the facade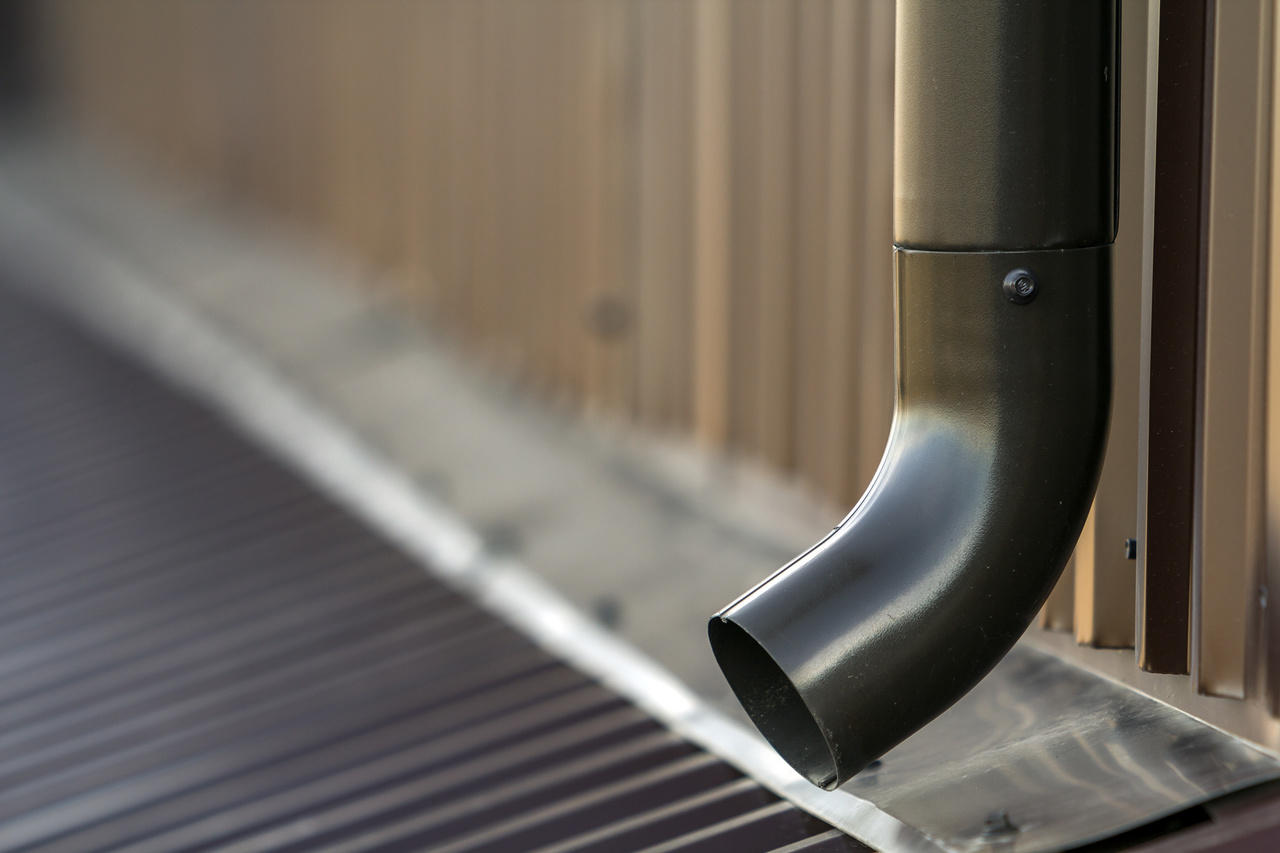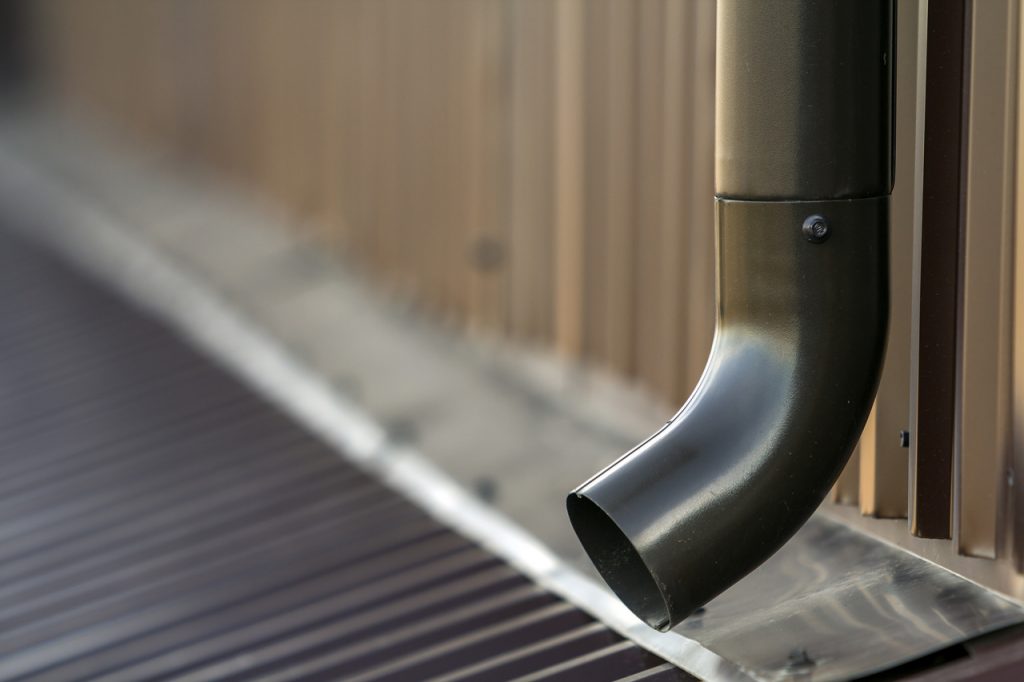 Disadvantages of gutters made of PVC
However, gutter systems made of PVC also have some weaknesses. These include in particular:
high temperature expansion of up to 16 mm,
lower color durability in the case of cheaper gutters,
material that is not environmentally friendly,
application; they perform worse than metal gutters in buildings exposed to strong sunlight.
What is the difference between PVC and steel gutters?
Aside from the aforementioned inferior solar durability, PVC gutters can generally compete with or outperform steel gutters without a problem. However, metal products are obviously more resistant to mechanical damage and weathering. It is assumed that currently their installation is justified in extremely difficult and adverse conditions. However, it is increasingly emphasized that PVC gutters are better able to cope with modern difficulties such as acid rain or salt spray in coastal areas
Gutter types by shape
The most common shape of PVC gutters are semicircular. They are characterized by resistance to water load and low susceptibility to mechanical damage. In turn, semi-elliptical gutters are good for medium and large roofs. For small roofs choose trapezoidal and rectangular products
Gutter shape and its efficiency
Not only the roughness of the material, but also the width and shape of the gutter have an impact on its performance. There are two types of profiles to choose from:
continental: deeper, drains water better,
scandinavian: shallower, with less capacity.
How much does PVC guttering cost?
PVC gutter systems are still the cheapest on the market. We will pay slightly more for their counterparts made of steel, although most often the differences are not colossal
System and assembly costs
Payment for a gutter system is only part of the money that must be secured for equipping the house with guttering. The second major cost is the price of the gutter installation service, which is usually about 20-25 PLN per running meter of the system. In addition, we will have to pay extra for some minor accessories for installation (drains, gutters, connectors, etc.).
Example prices of PVC gutter system components:
gutter – 10-18 PLN per running meter,
downpipe – 15-20 pln per meter,
elbow – PLN 25-30 pcs,
connector – PLN 15-25,
clamp – 5-8 zł each.
>> See also: Gable roof step by step
Steps in the installation of a PVC gutter system
Mounting of gutter hooks.
Connections and installation of gutters.
Mounting of downpipes.
Finishing of downpipes.
System tightness test.
Gully or inlet with settling tank.